Time to invest in yourself or a loved one! Banking your botox is the easiest way to make your anti-aging needs affordable and efficient. Use 20,30,40, or 50 units at a time and save the rest for your next visit or visits!
Botox is a type of injectable therapy created from a strain of botulinum toxin derived from a bacterium called Clostridium botulinum.[1] Botox is most commonly used to reduce the appearance of facial wrinkles, but can also be used to treat medical conditions like migraines and hyperhidrosis (excessive sweating).[2, 3]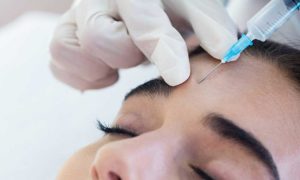 The experienced team at Channell Wellness & Aesthetics uses Botox to replenish a client's youthful serenity. Patients can enjoy more relaxed, smoother skin after experiencing Botox. Injections can be repeated every 4-6  months with limited side effects, and have been safely used by doctors for years. In addition to the medical uses outlined above (migraine treatment, excessive sweating alleviation), Botox is approved for cosmetic use by the U.S. Food and Drug Administration (FDA).